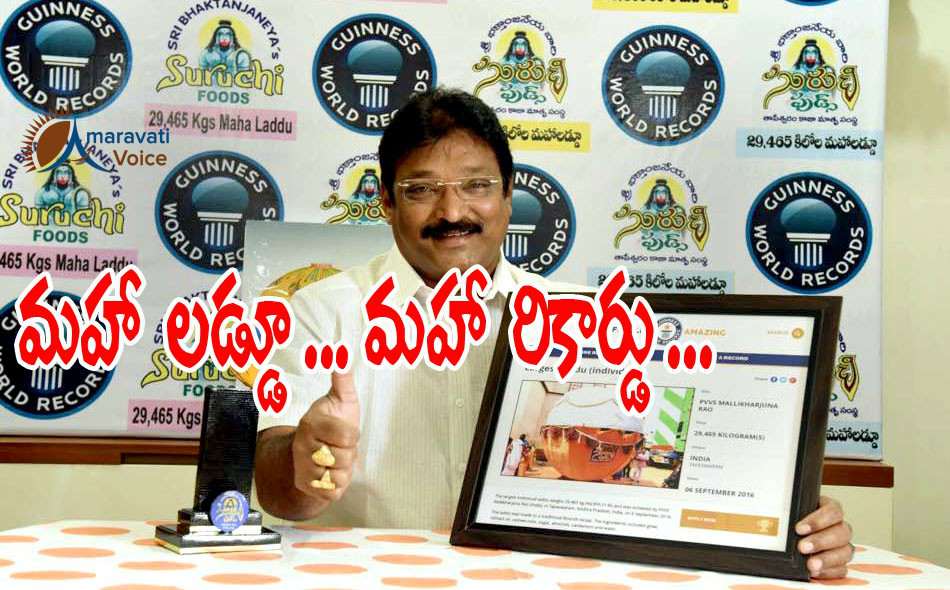 Sri Bhaktha Anjaneya Sweets, Suruchi Foods entered the Guinness Book of World Records, by making 29,465 kg maha laddu for Vinayaka Chavithi festival held recently.
Disclosing the details to the media, at his sweet shop, at Tapeswaram, on Thursday, proprietor Polisetti Malli Babu said that Guinness Book of World Records have sent information via email and it was also placed on its official website.
Babu said. "An amount of Rs.35 lakh was spent for making the laddu, as many as 19 staff members worked taking Ganesh Deeksha. 12,000 kg of sugar, 8,000 kg of bengalgram, 7,000 kg of ghee, 1,500 kg of refined oil,800 kg of cashew, 150 kg of ellachi and 16 kg of camphor was used to make the laddu," he said.
The laddu was distributed to six lakh people across the State in the last 21 days.