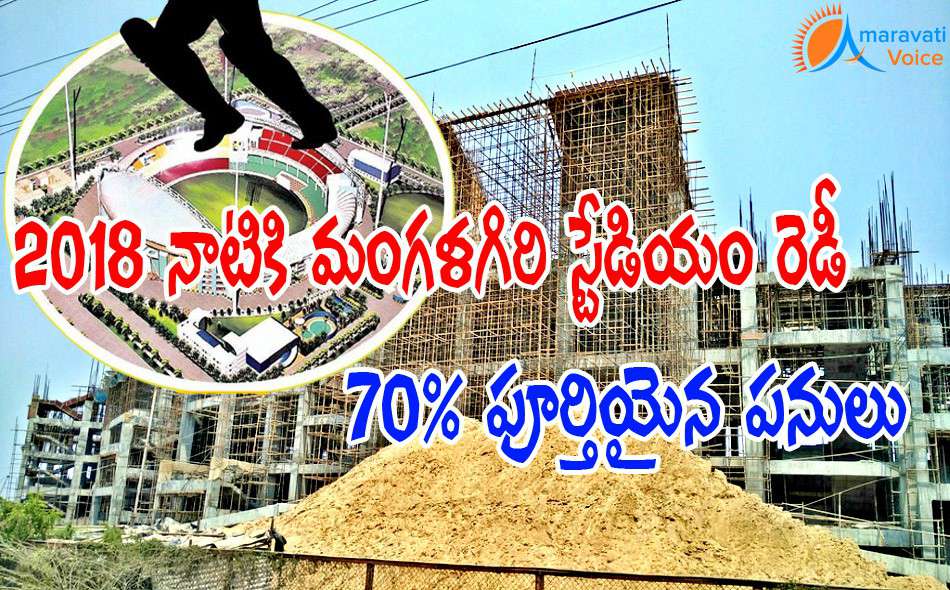 The Mangalagiri cricket stadium coming up at Amaravati in Mangalagiri by the Andhra Cricket Association is getting ready and it is expected to complete by 2018.
Where the South Gallery is almost constructed, the works of East and West galleries are completed by 90%. The North Block construction has been done around 80%
With the total capacity of 30000, the stadium is coming up in 23 acres. Along with the galleries, around 50 corporate boxes accommodating 20 people would also be constructed.
With the total construction cost of Rs.110 crore, the stadium would be completed by 2018 and it will be ready for international matches by 2019.