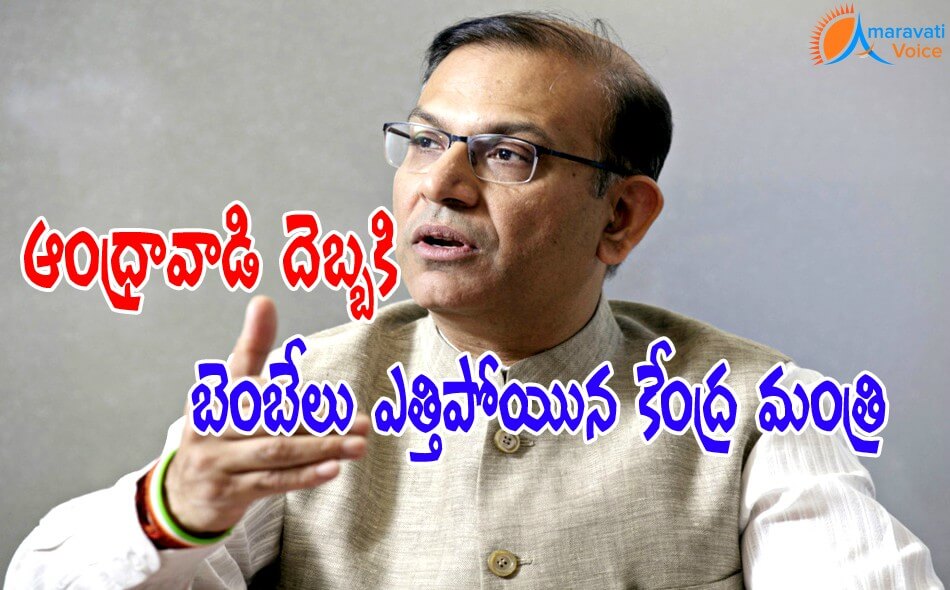 Central Deputy Minister for Finance, Jayant Sinha on the other day declared in the parliament that, there is no special status for Andhra Pradesh. This has got to the anger of Andhra Pradesh Netizens in Social media.
Jayant Sinha told that all of his social media accounts are filled up with messages from Andhra People. Most of them are scolding and threating the minister for his statement. Some of them are even asking the minster, "Dare to Come to Andhra Pradesh".
Jayant Sinha responded to this and said that, "there is nothing personal i have expressed. Everything i have told is according to the law. The Special Status is not mentioned anywhere in the bill and this cannot be given to Andhra Pradesh.".
The heat of Andhra Public has reached to central minister. Lets hope that, they respond to the public demand and help Andhra Pradesh