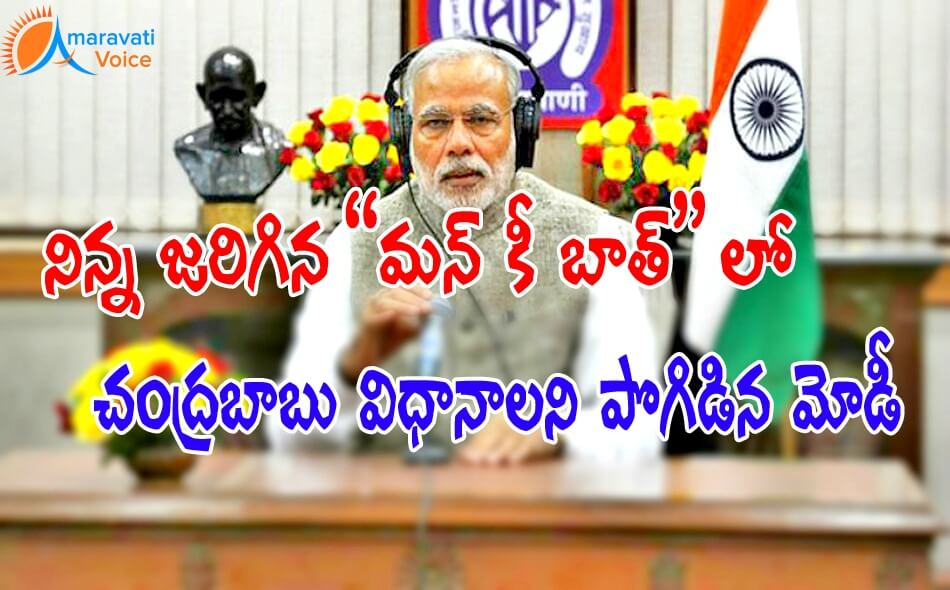 On Sunday's "Mann Ki Baat", Prime Minister Narendra Modi, has praised Andhra Pradesh Chief Minister Chandrababu Naidu for his innovative measures to overcome the drought in the state.
Andhra Governments usages of rain guns in drought hit are to protect the crops, digging small farm ponds in every farm, Indukudu Guntalu, monitoring ground water, surface water and other scientific methods to eradicate drought is giving good results.
Chief Minister Naidu, has explained to PM on his recent visit to Delhi, about the usage of rain guns, farm ponds and other water harvesting techniques.
{youtube}W8Fow2P92Tw|500|250|1{/youtube}