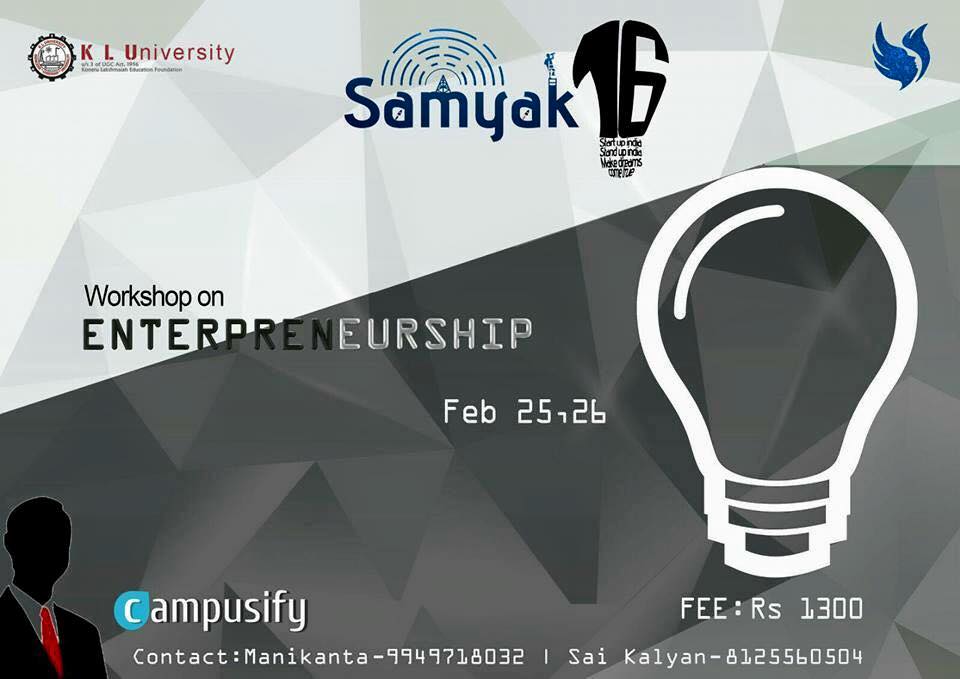 In a bid to encourage creative and leadership quality among students of the university, every year national level technical, management and cultural fete will be organized in KL University.
The National level cultural fete Samyak - Surabhi - will be held in varsity on February 25th, 26th and 27th. Also a management and technical fete "Startup India - Standup India" will also be held. The two day event is followed by the celebrations of University day on February 27th0
This is a workshop which would fit everyone who has the zeal to learn something which would benefit them in the future at some situation. People who are planning to start their own business will need plenty of tips and advice to help them succeed. Attending entrepreneur workshops is an excellent way to get the information you need in a fun and friendly way and perhaps do a little networking at the same time. This knowledge can be related and put into practice in any of the stream you go whatever you do. In the present world everything is a business.
About 150 events are line up for the fest. Cash awards will be given to the best paper, poster and power point presentations.