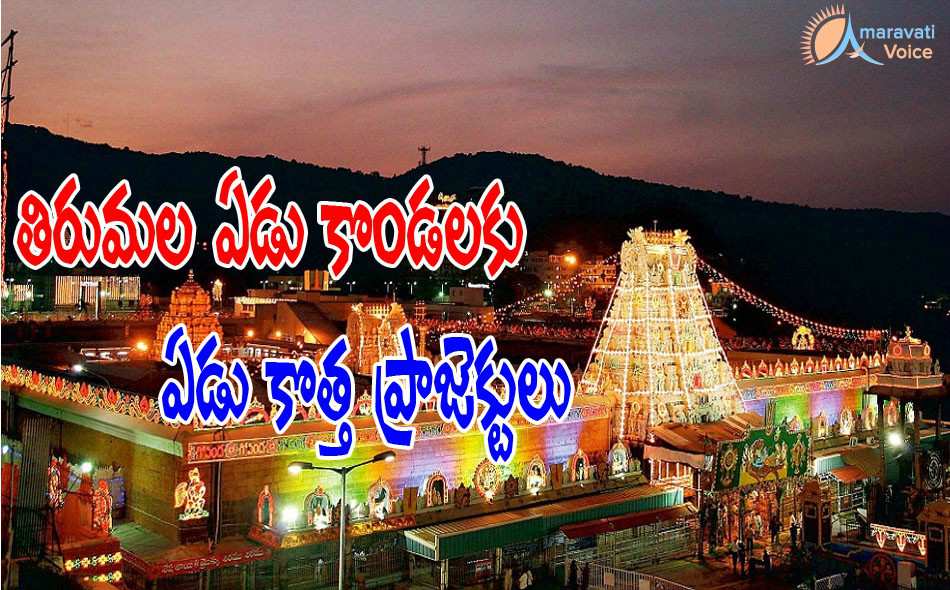 Tirumala is all set to get a modern facelift shortly, Electrical buses, LED lighting system, advanced sewage treatment plants, solid waste management system, and giant RO water purifiers will change the existing environment at the holy hill station of Tirumala.
Under the CSR activities, the Coal India and ONGC will take over the construction of the new sewage treatment plant proposed by TTD with the capacity of 5.5 mld (million litres per day) and also construct another sewage treatment plant with am equal capacity, which increases the total capacity to 11.1 mld and thus, meet the pilgrim population in Tirumala. Total cost of these two plants would be Rs.6 crore
TTD is paying to APSPDCL for halogen street lights to Tirumala alone Rs.1.2 crore per month, it will triple during Brahmotsavams and festival days. All these street lights will be replaced with LED street lights to reduce the radiation and warmth and also ensure eco-friendly energy conservation initiatives. For this Coal India and ONGC will spend Rs.5.5 crore
Using strictly human friendly and modern equipment, the entire solid waste management system will betaken up under a new scheme at a cost of Rs.1.5 crore, for transportation, collection, placement of bins and other ultra-modern equipment to dispose the waste.
With the donation from the PSUs and expert help of Wegheshna Foundation, the entire Tirumala which has small and medium RO plants including Tirupati, will now have 20 huge RO plants at strategic locations in Tirumala to supply pure drinking water. Each unit will be established at a cost of Rs.10 lakh, with a total expenditure of Rs.2 crore
In place of fuel (petrol/diesel) buses, six electrical buses also will be operated in Tirumala to transport pilgrims at free of cost round the clock.