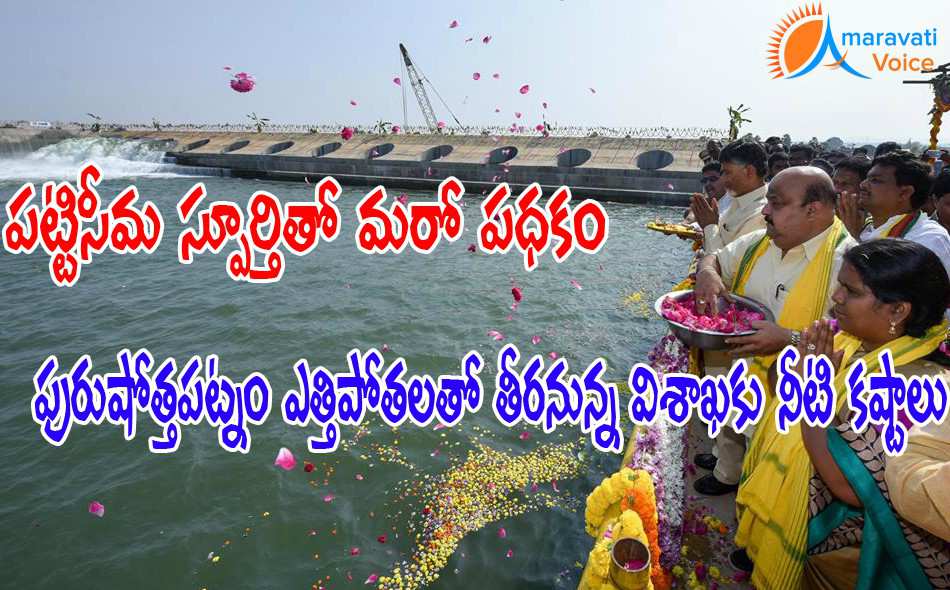 In a major decision, the State government on Friday night accorded administrative sanction to the Rs.1638-crore Purushothapatnam lift irrigation scheme in East Godavari district. The scheme is intended to lift the Godavari waters at two places and divert the same to the Polavaram Irrigation Project's Left Main Canal.
As per the order issued by the Water Resources Department, in the first stage, it is proposed to lift Water and divert it to the Left Main Canal at Purushothapatnam for irrigating the Polavaram Left Canal Ayacut. In the second phase, the Godavari water will be used to irrigate the Yeleru ayacut and Yeleru reservoir for providing water for domestic and industrial needs of Visakhapatnam. The project is being taken upon the lines of Pattiseema, which lifts water from the Godavari and pumps it into the Polavaram Right Main Canal for it to join the Krishna river upstream of Prakasam barrage.
Through the latest project, the Irrigation Department proposes to divert 23.4 tmcft water to Visakhapatnam. The Left Main Canal will create an irrigation potential of 1,61,943 hectares (4lakh acres) in East Godavari and Visakhapatnam districts. In the first stage, water would be pumped into a cistern from the Godavari river at 1.8-km point of the Left Main Canal and in the second stage, water would be pumped into the Left Main Canal (at 57.885 km point) for filling the Yeleru reservoir.
Keypoints
2 Lifts on Polavaram Left Main Canal
To irrigate 4 lakh acres in East and Vizag districts
To supply 23.44 tmcft to Vizag for domestic and industrial use
{youtube}lQ0wc_l4-aM|500|250|1{/youtube}