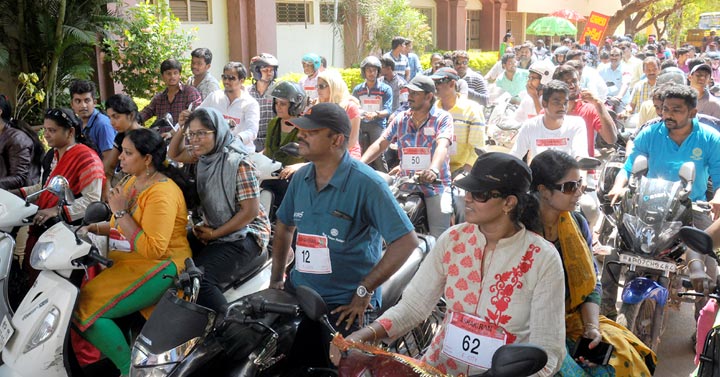 Siddhartha Auditorium at Moghalrajpurm, became a spot for treasure hunt yesterday morning. Inner Wheel Club of Vijayawada in association with Rotary Club organized the treasure hunt. Many youth participated in the event enthusiastically.
This event was to raise funds of Rs.1.5 lakh to give away to "Ashakiran", programme to fund education to girl child.
Within an hour the treasure hunt was cracked, with solving all the puzles. The winner is P Raja Raghav Krishna and he has won a two wheeler vehicle as the bumper prize. Y Prema and M Chandu, engineering students have won first place individually in the competition and won Rs 15,000 worth gold jewelry. A Kusuma and P Bhanu Poojith won bicycles.
Also games like lucky dip, housie game are also held.