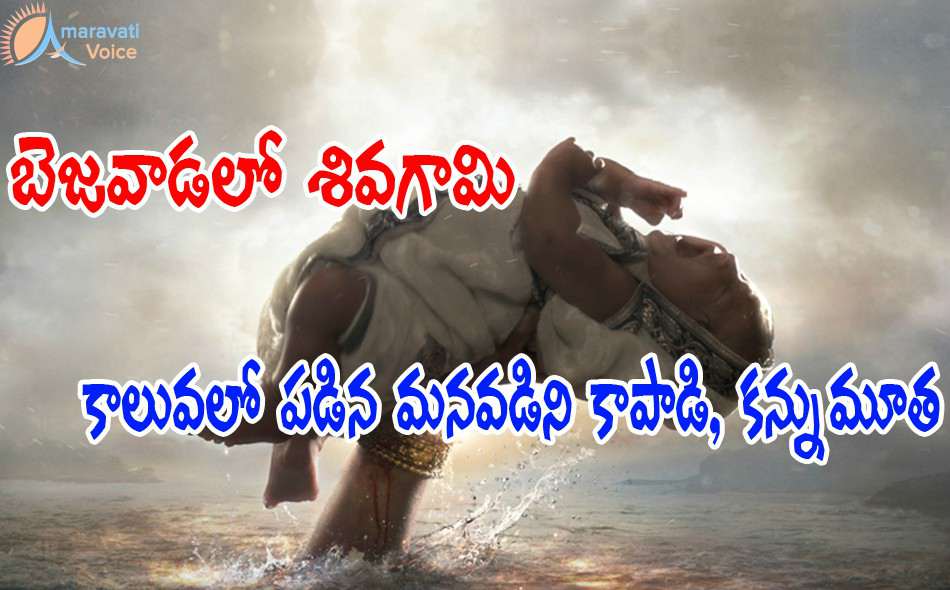 Reminding a scene from the recent Tollywood blockbuster Bahubali, a Woman died in a tragic way trying to rescue her grandson from drowning in a canal in Vuyyuru of Krishna district. Just like in Bahubali, Sivagami character saves her grandson by herself drowning in deep water but holds the baby up with her hands, a grandmother died in the process of rescuing her grandson.
The incident took place at Kobbarithota area on Pulleru canal bund in Vuyyuru. A. woman called Ammanamma, 49, who is residing on the canal bund, saw her grandson Jaswanth, 2, drowning, who went near the canal for nature's call.
She immediately jumped into the canal which was in spate and caught hold of Jaswanth. Ammanamma held Jaswanth up in the air to save him but in the process she drowned.
The locals who observed Ammanamma jumping into the canal tried to save them but they could only save Jaswanth. Ammanamma's bravery saved her grandchild but she could not save herself. Later, fire department officials, with the help of locals, recovered Ammanamma's body from the canal.