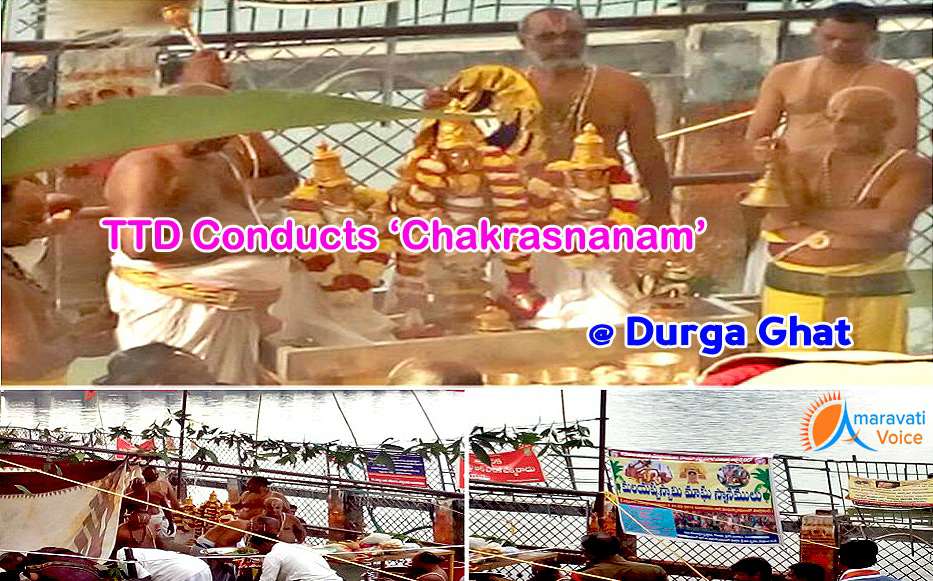 Tirumala Tirupati Devasthanam has performed Chakrasnanam at at Durga Ghat in Vijayawada today at 7.30 AM. Well know Dollar Sehsadri, and other Pujaris from TTD has participated in the event. Many people have came to witness the Chakrasnanam and took the blessings of the god.
With the onset of Magha Masam, TTD has decided to conduct the "sacred Chakrasnanam" in the holy rivers at various important religious centers located across the country to create awareness about the divinity of rivers.
TTD is performing Chakrasnanam from March 1st to 9th across all over India, in Krishna, Godavari, Triveni Sangamam and Ganga rivers' at Vijayawada, Basar, Varanasi, Allahabad and Kurukshetra.