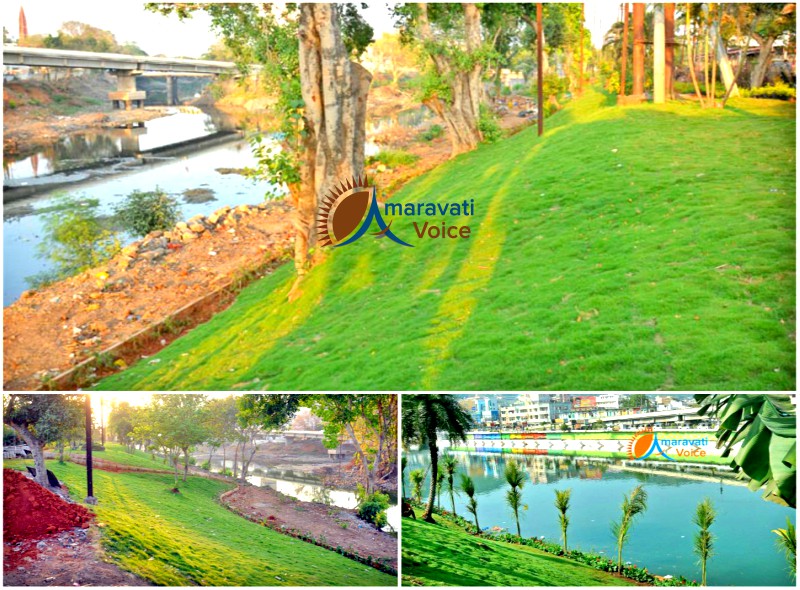 With a plan of giving a complete new look to Vijayawada city before krishna pushkarams, the Krishna District administration is making complete facelift to all the major areas of the city and make the city attractive. Chief Minister is also closely monitoring and giving the necessary instructions regularly.
VMC is mainly focused on the beautification of canals and the airport road by Pushkarams and they are working hard to achieve this. Also Chief Minister has also instructed to make Bandar Road look more attractive as it is the leading road in the city. Chief Minister also instructed the officials to develop the sprawling Swaraj Maidan (PWD Grounds) as City Square by removing all encroachments.
According to sources, the administration is ready to spend over Rs 300 crore for canal beautification and also the beautification of the airport road in the next two months. Krishna District Collector Babu Ahmad and Municipal Commissioner G Veerapandian are closely monitoring the beautification works along the canals and the airport road.