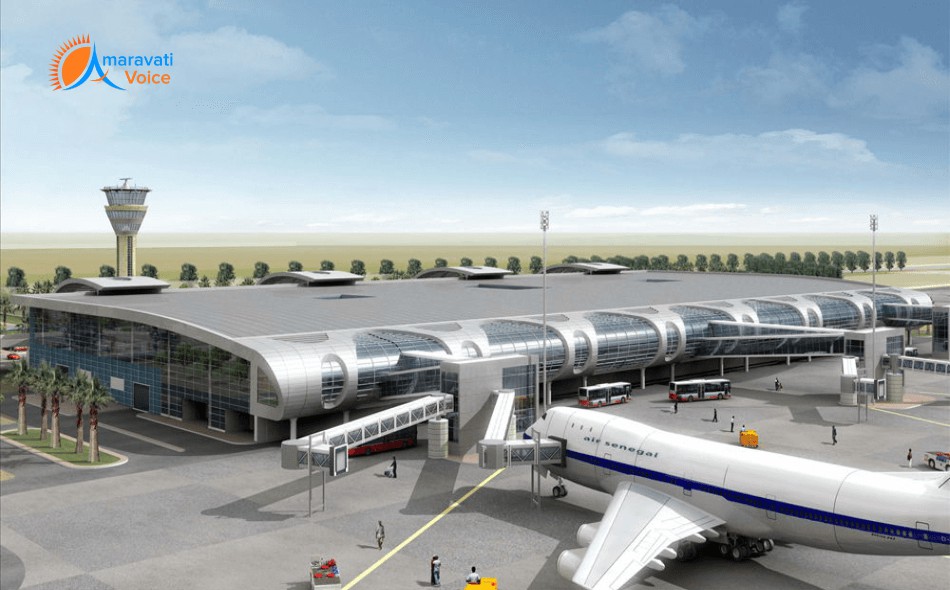 If everything goes as planned, flights might be taking off from Vijayawada to Dubai and other parts of the world within two to three months. Ahead of the Krishna pushkarams, the Gannavaram airport will have sixteen parking bays by the end of June. At present, there are six parking bays at the airport.
Thought the airport runway of 7,200 ft does not allow large aircraft to land with full complement of passengers and luggage, they could, if the aircraft is semi-full and carries fewer baggage.
Efforts are being taken place to make international airlines like Silk Air, Air Asia and Malindo to operate flights from Gannavaram Airport.
The officials are saying that, the present airport terminal could act as an international terminal after the last domestic flight departs which would be in the evening. Once the Customs and Immigration is set up, the flights can easily run to Singapore, Bangkok and Kuala Lumpur.
The airport director also said the traffic and aircraft movement from Gannavaram airport has increased significantly compared to last year. The aircraft movement, which were 5,386 in 2014-15, rose to 7,596 in 2015-16. Likewise, a growth of 70 per cent in passenger movement was seen compared to last year as the passenger movement touched 3.96 lakh from 2.3 lakh in 2014-15
For the record, close to 1,000 passengers depend on over 16 services operated from the airport everyday, with the first flight taking off at around 7.15 a.m. and the last landing around 9.30 p.m. Air Costa, SpiceJet and national carrier Air India are operating daily services.
At present, three airlines operate services from this airport to Bangalore, Delhi, Hyderabad, Visakhapatnam, and Tirupati.
New Services for Summer:
Almost 34 services are going to run from Gannavaram Airport due to summer rush.
TruJet would operate a flight to Hyderabad starting from April 1st every day at 9.25 p.m. The airlines would operate flights to Kadapa and Tiruapti thrice in a week.
Air India is running a flight from April 1st to Bangalore, every day in the evening
SpiceJet is going to start a new service to Tirupati