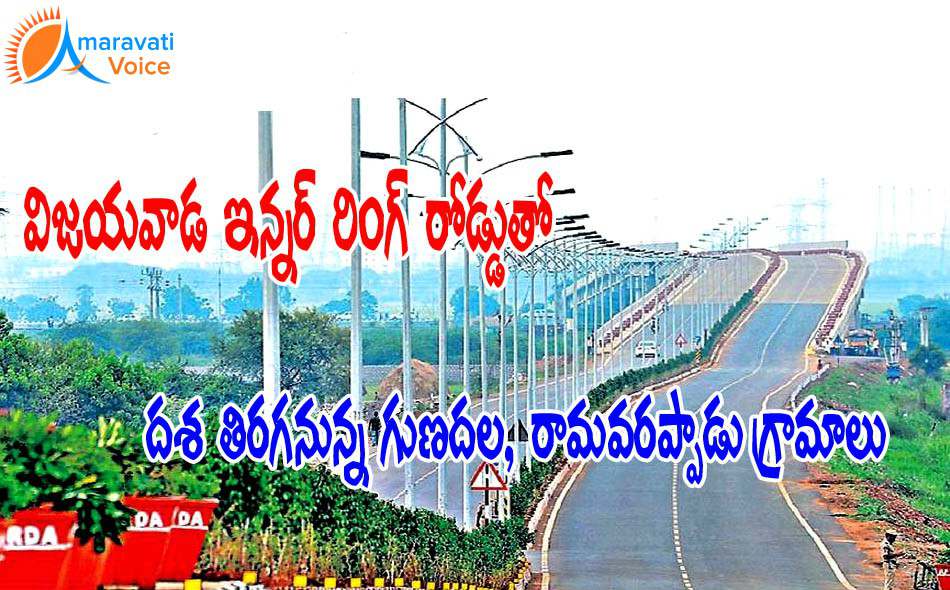 Vijayawada Inner Ring Road, which has recently started and which connects the two national highways, would give a big boost to the development of Gunadala and Ramavarappadu areas.
Gunadala is the most backward area in the city without progress for many decades. Two canals, two railway tracks and Budameru drain hampered the development of Gunadala area. The existing three small bridges on Ryves canal, Eluru canal and Budameru drain were built many decades ago and not catering to the needs of present traffic. In this backdrop, the construction of IRR, which passes through Gunadala, can transform the future of Gunadala and Ramavappadu junction.
Coming to Ramavarappadu, the State government allocated Rs 7 crore for the construction of two-lane bridge connecting Ramavarappadu junction to Ramavarappadu village. The existing narrow small bridge on Ryves canal connecting the village and Ramavarappadu junction was in a bad condition. Residents of Ramavarappadu had been asking the government for the construction of double-lane bridge across Ryves canal. Finally, the government released the GO on sanction of double lane bridge.