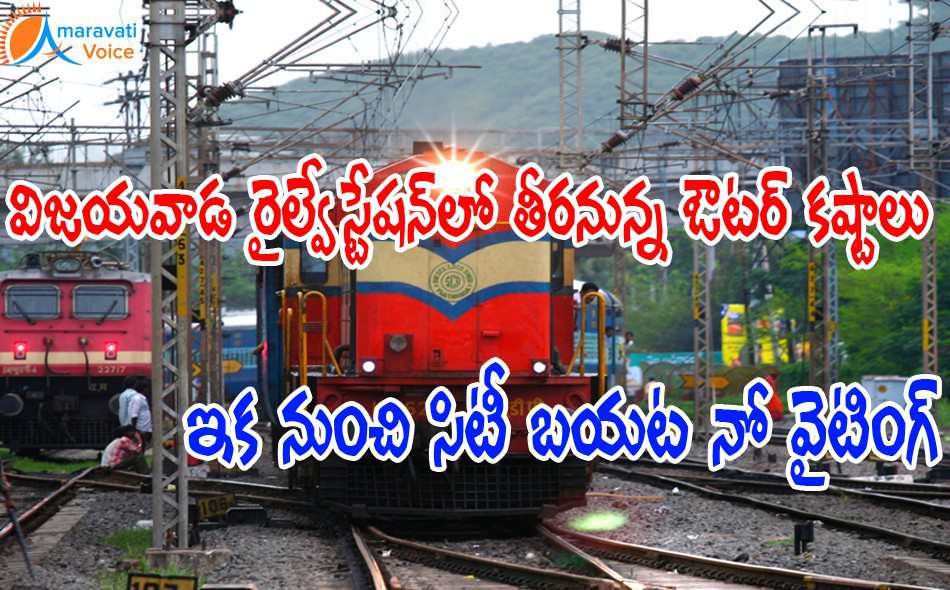 Finally the railway authorities are working on the problem every passenger keeps facing while coming to Vijayawada Railway Station. Many trains would be halting in the outskirts before coming on to platforms at Vijayawada Railway Station. Railway authorities finally have found a solution for this problem.
Railway authorities are going to install inter-locking signalling system in Vijayawada Railway Station, where the works would be started from 19th and completed by 28th of this month. Right now, all the ten platforms cant be used simultaneously. With this inter-locking signalling system, this problem would be solved.
The railway authorities will completely cancel 75 trains, partially cancel 129 trains, divert 215 trains and reschedule 78 trains, during this time.
Right now platforms 7 to 10 cannot receive trains coming from Secunderabad due to lack of signalling facility. These platforms are mainly receiving trains from Chennai, Guntur, Tirupati routes, which includes the most used Satavahana Express and Pinakini Express. Many have the experience of waiting in the outskirts for around 30 minutes every time, and wait in the outskirts of Krishna Canal, Gunadala, RR Pet areas.
With this inter-locking signalling system, the drivers will get prior message about the vacant platforms, and the train can go to any of the 10 platforms, according to the vacancy.