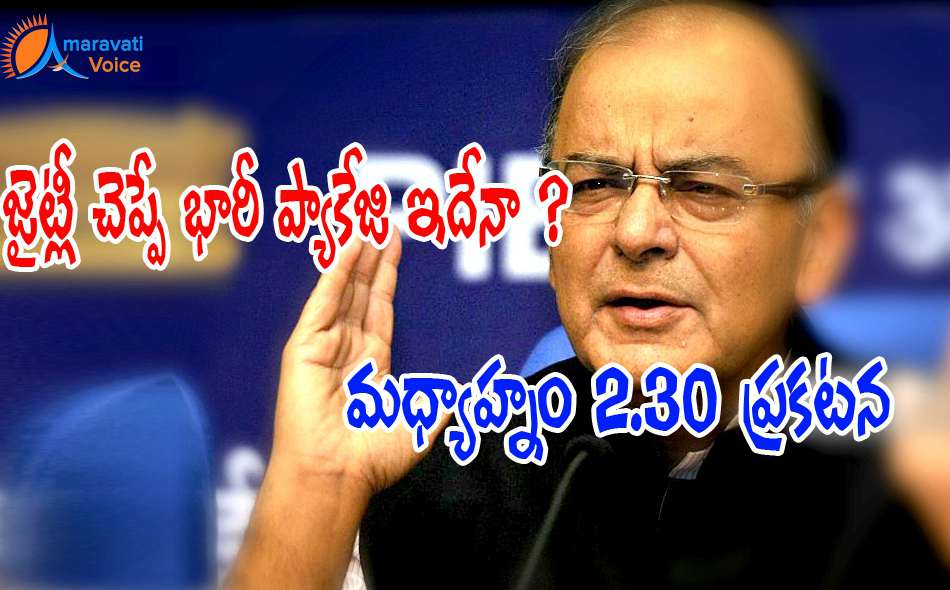 The special status if not, special package to Andhra Pradesh is likely to be announced today at 2.30 PM, where Union Ministers, Arun Jaitley and Venkayya Naidu will held a joint press conference.
According to reports, Centre is going to give a big package equivalent to special category status .
Below are the points likely to be added in the package:
100 per cent of the funds on Polavaram project is likely to emerge.
A Rs.500 crore special fund to promote industries in the state
Tax exemption to prospective industrialists besides incentives.
Railway Zone to Vijayawada, instead of Visakhapatnam.
Clear assurance to the state on funds to the new state capital
Clarifying on revenue deficit.
The package also takes care of 30 per cent difference between the devolution of funds to the state on account of the special status and general devolution of funds.
{youtube}kaRUvOtBRTA|500|250|1{/youtube}