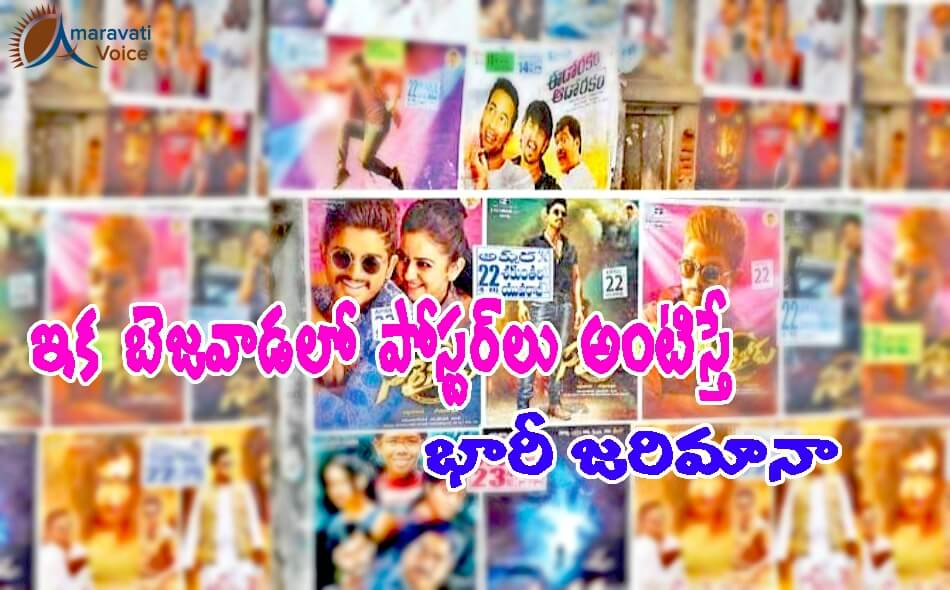 Vijayawada Municipal Corporation (VMC) has come up with an initiative to make Vijayawada poster free. From now on all the film distributors, colleges, schools, institutes, commercial establishments will be fined, if they keep posters on the walls of the public or private buildings.
Also upon the instructions from Chief Minister Chandrababu Naidu, VMC is removing all the unauthorised hoardings, banners. VMC has taken this drive strictly and taken a decision to punish all the institutes who violate.
A special task force team is appointed by Vijayawada commissioner G Veerapandiyan. This team would be moving on the roads of Vijayawada in the night time and book criminal cases if anybody violates. Recently VMC has collected Rs.20,000 each from two private firms who have violated the "poster free campaign" and registered criminal cases for sticking the posters.