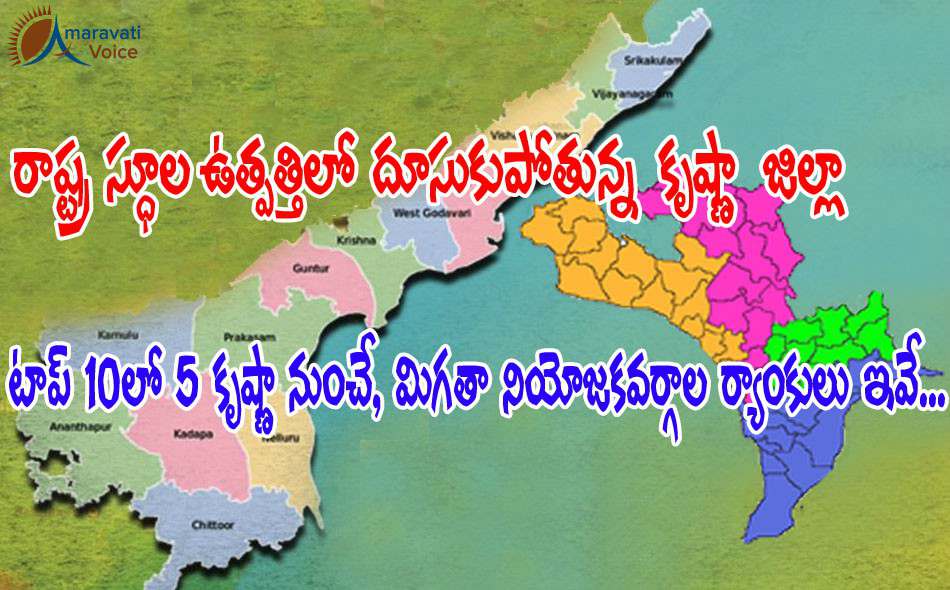 The Gross Value Added(GVA) is announced for all the 175 constituencies by Andhra Pradesh Government, for the last fiscal year. Constituency wise performance of all the segments were ranked on the basis of their performance with regard to agriculture, industrial and service sectors.
5 Constituencies from Krishna District have their place in the top 10 Gross Value Added (GVA) constituencies.
While Gajuwaka constituency from Vizag stood in the first position in the top ten list, HTD minister Ganta Srinivasa Rao's segment Beehmnipatnam along with Irrigation Minister Devineni Uma's Mylavaram segment and health minister Kamineni Srinivas Kaikaluru Constituency got the place in top 10.
Pathapatnam Assembly segment stood last out of all the 175 constituencies
Below are top 10 Constituncies:
Gajuwaka - Palla Srinivasa Rao - TDP
Vijayawada West - Jaleel Khan - Defected to TDP
Vijayawada East - Gadde Ram Mohan - TDP
Vijayawada Central - Bonda Uma - TDP
Beemunipatnam - Ganta Srinivasa Rao - TDP
Kaikaluru - Kamineni Srinivas - BJP
Tirupati - M Suguna - TDP
Undi - VV Sivarama Raju - TDP
Mylavaram - Devineni Uma - TDP
Kurnool - SV Mohan Reddy - Defected to TDP
Below are Last 10 Constituncies:
Pathapatnam - KV Ramana Murthy - Defected to TDP
Madakasira - K Eeranna - TDP
Kurupam - P Pushpa Sivani - YSRCP
Ichapuram - B Ashok - TDP
Amadalavalasa - Kuna Ravikumar - TDP
Matralayam - Y Balanagireddy - YSRCP
Narasannpeta - R Baggu - TDP
Palakonda - V Kalavathi - YSRCP
Uravakonda - Y Visweswara Reddy - YSRCP
Kalyandurg - Hanumantharaya Chowdary - TDP