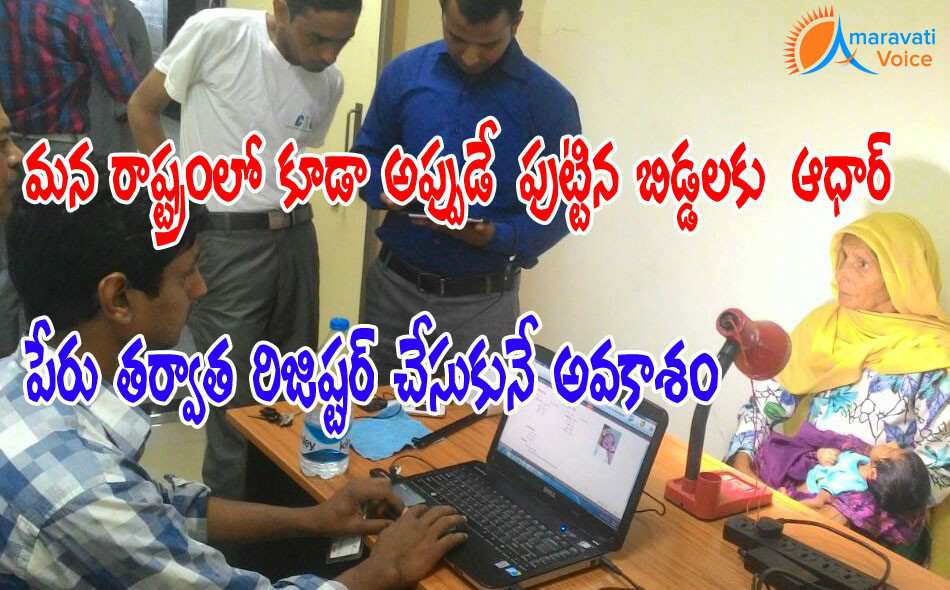 Andhra Pradesh Government is making arrangements to issue the Aadhaar and the birth certificates at hospital, before leaving for home. This is going to start within one month from now.
Hospital staff will ensure every newborn is enrolled for Aadhaar and issued a birth certificate as early as possible. Parents need not name the newborn immediately. Possible biometric data of the child will be taken and Aadhaar number will be given instantly. After giving a name to their child, they can approach Aadhaar center
The nurses in the hospitals are trained in Andhra Pradesh, for this purpose. The special software and other kits for enrollment are provided. This would start as a pilot project in Krishna and Guntur Districts and later would implement all over the state.
The Unique Identification Authority of India, has come with a new initiative to to enroll the newborns to Aadhaar. The project was first implemented in Haryana.