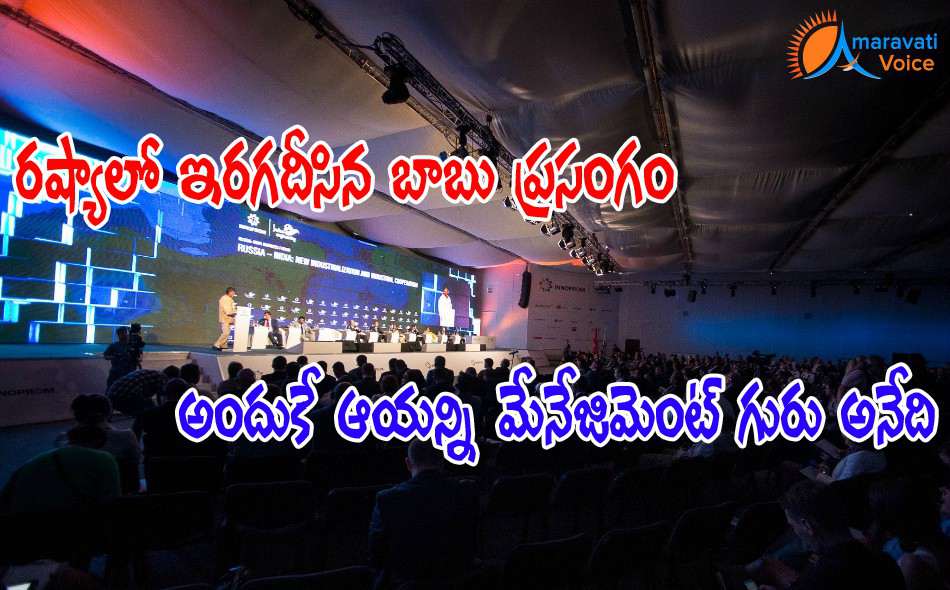 Shri N. Chandrababu Naidu, Shri Devendra Fadnavis, and Smt. Vasundhara Raje, Chief Ministers of Andhra Pradesh, Maharashtra and Rajasthan respectively, embarked on a visit to Yekaterinburg to take part in this year's INNOPROM 2017. Minister of Commerce and Industry Smt. Nirmala Sitharaman was also present.
Chief Minister talked about various investment opportunities in Andhra Pradesh and asked Russia to support in construction of capital Amaravati.
Here is the speech of Chandrababu Naidu on the stage of INNOPROM.
{youtube}JzAehsjffq4|500|250|1{/youtube}