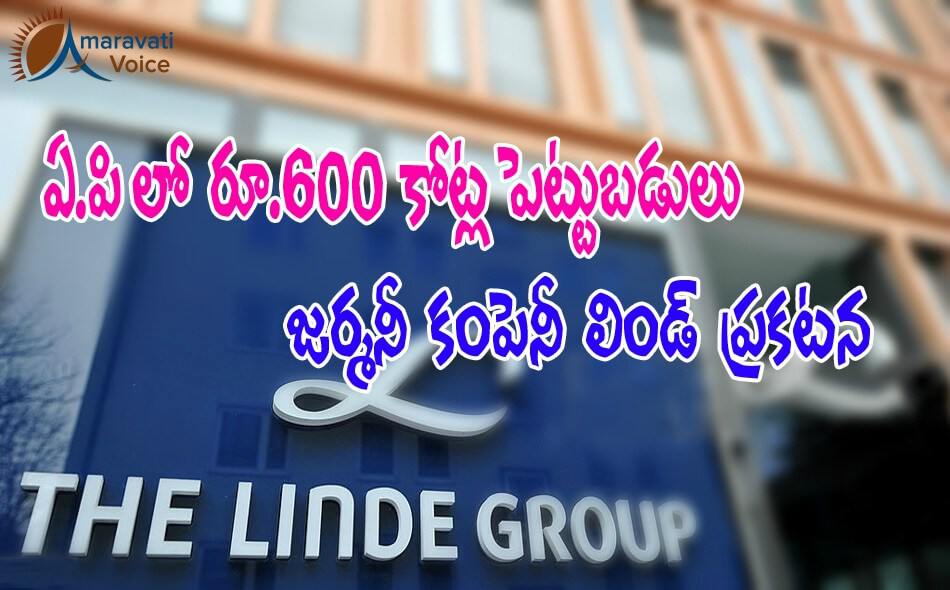 The investments going to be made by Gernmany's Linde Groups have come to a conclusion now. Linde Group Officials have met Chief Minister in August 2015, and explored the opportunities to invest in Andhra Pradesh. Finally they came back with a proposal to invest Rs.600 crores in Andhra Pradesh.
They are going to invest in freezing of sea food, Gas Filling Plant, Food Processing, Air Separation and adding value to exports in Andhra Pradesh, which tops in fisheries production in India.
Linde have its plant in Gujarat and now is is expanding its business to Andhra Pradesh.