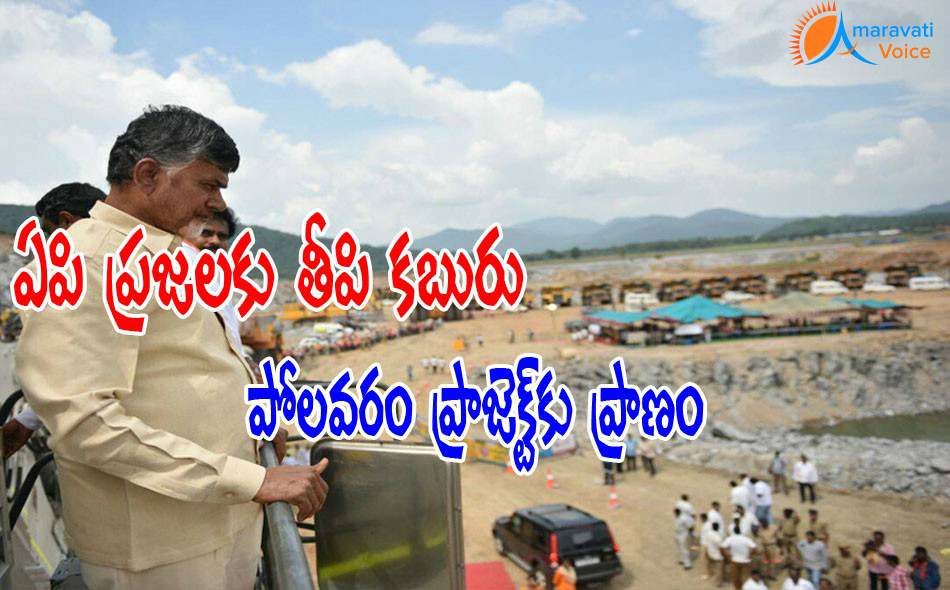 The lifeline of Andhra Pradesh and the dream for years, POLAVARAM, has crossed the hurdles of financial crunch. National Bank for Agriculture and Rural Development (Nabard) has come forward to fund the whole project of Polavaram. Nabard and Polavaram National Authority has come into an MoU today.
As per the plan, the Nabard will tie-up with two or three foreign investment banks to provide 100% cost of the project that would provide irrigation to 7.2 lakh acres in West, East Godavari and Visakhapatnam districts. With this, doubts over the quantum and timeline of the financial assistance by the Centre have been cleared. The Centre has agreed to provide 100% cost of the irrigation project and this would include revised cost of relief and rehabilitation.
The total cost of the project as per 2011 rates was Rs 16,010.45 crore, and was approved by the Centre and an expenditure of Rs 5,135.87 crore had been incurred up to March, 2014, including central assistance of Rs 562.47 crore.
The Nabard will start releasing its first instalment of funds to the AP government on October 15th.