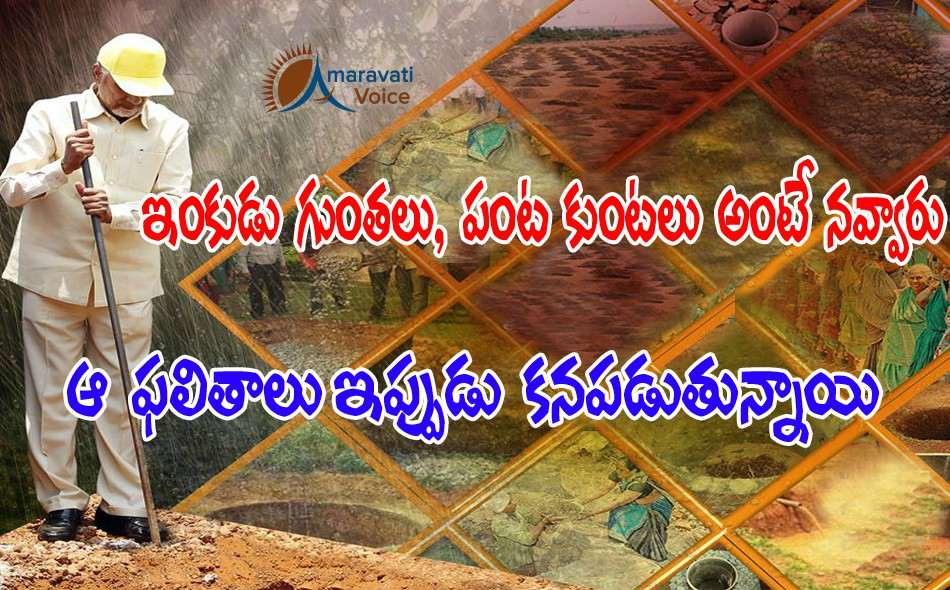 With the Government of AP taking up water conservation, construction of rain water harvesting pits, desilting and dredging through Neeru-Pragati and Panta Sanjeevani along with a good monsoon blessing the State, the ground water levels in the state have increased.
In drought-hit Rayalseema, the water conservation efforts have shown tremendous results. In Last May, the ground water levels in Rayalseema were at 21.95 metres and this May, it has risen to 16.24 metres. This means the ground water level has increased by 5.71 metres.
Throughout Andhra Pradesh, the ground water level has increased by 0.99 metres, with Chittoor occupying the first place in ground water level increasing the most - by 16.99 metres.
Through Desilting and dredging, the government has been able to increase water storage by 6.6 TMC and have been able to bring 68,095 acres under ayacut.
Rain water harvesting program across the state has helped increase the storage of water by 7.70 TMC. Under Panta Sanjeevani, 1,14,882 water storage pits were dug up and several thousands of acres of farm land has been brought under ayacut.
While 37% of the state has ground water levels between 3 and 8 metres, 8% of the state, has the level above 3 metres and in 55% of the state, the levels are beyond 8 metres.
{youtube}CWwwMJwn3UI|500|250|1{/youtube}