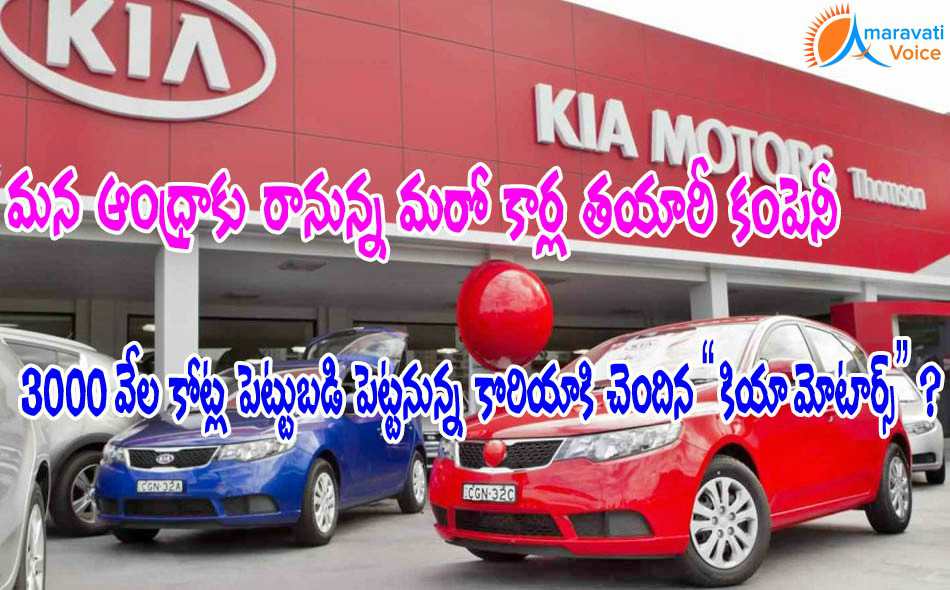 South Korea's Kia Motors is showing interest in setting up its maiden Indian car plant in the State. The Korean car maker, a sister company of Hyundai Motors and a popular automobile brand in the Middle East and other parts of the world, is currently in the process of identifying an appropriate location for its manufacturing plant for which it needs around 800 acres.
The company is yet to tell the details of the investment, but the plant is expected to have an annual capacity of 2 lakh units, with production scheduled to commence in 2019. Though Maharashtra and Gujarat States are on its radar, Andhra Pradesh is in an advantageous position to emerge as the front runner for the plant, as its borders are close to Chennai
A team of officials from Kia Motors has visited around six sites in Chittoor, Anantapur and Nellore districts. The team visited a site in Anantapur district earlier this week. Before that, it also explored the possibility of setting up its plant in Sri City. The Korean automaker committed Rs.3000-crore investment for the plant where the first-phase production of pick-up vehicles commenced earlier this year. The presence of a global brand like Kia Motors will give a big boost to the manufacturing sector in Andhra Pradesh.