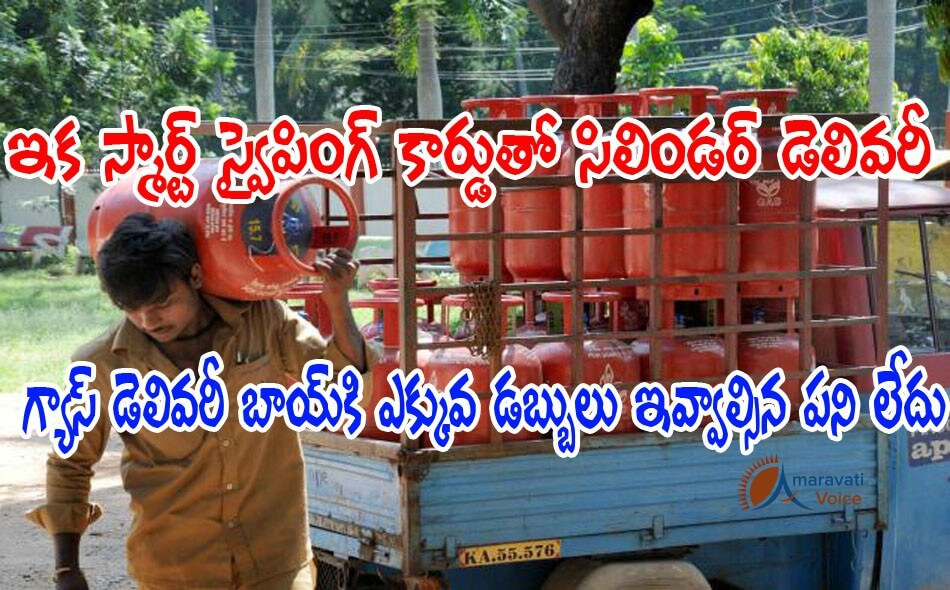 To put an end to delivery boys extracting money for delivering the cylinders every month from the consumers, oil companies are issuing smart cards. Through these cards the payments can be made with swiping the card.
As the delivery boys every month charging Rs.20-30 every month, and consumers have no option, this method will keep an end to it, as everything would be cashless
The consumers are being given smart cards, which would resemble an ATM card. The delivery boy would now be equipped with a swiping machine.
The consumer needs to swipe the card in the swiping machine and it would deduct the exact cost of the cylinder from the consumer bank account and the transaction would be completed. And as usual, the subsidy amount would be transferred back to the consumer. To begin with, the Hindustan Petroleum Corporation Limited (HPCL) has initiated the process by introducing 'EZY GAS CARD' with a unique number on every card. The card has been given to some of its consumers on pilot basis. Later after considering the pros and cons, it would be given to all of its consumers.
The smart cards are issued to HPCL consumers and later extended to consumers from other companies also.