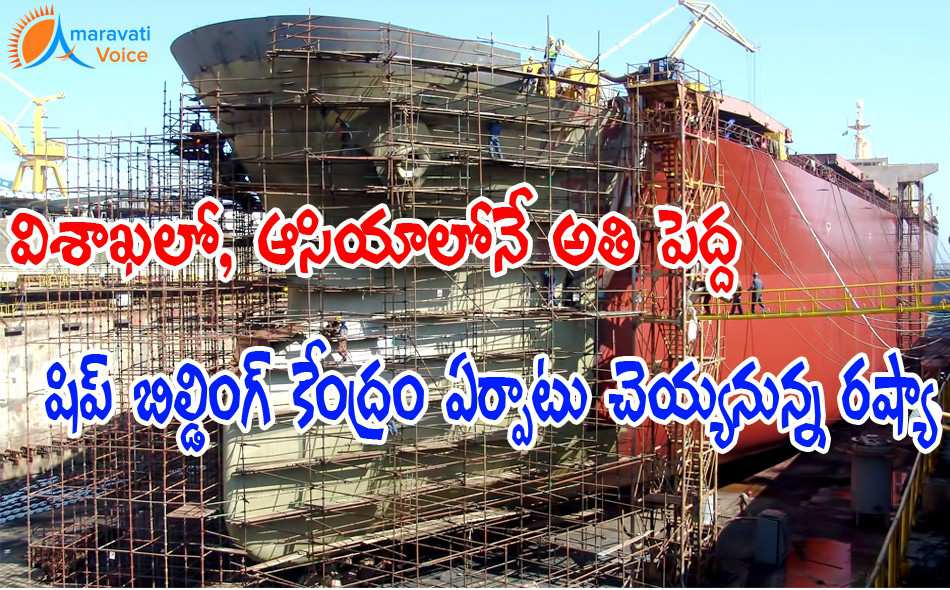 The Andhra Pradesh Economic Development Board (APEDB) On Saturday inked two MoUs With Russian corporations in the presence of Prime Minister Mr Narendra Modi and Russian President Mr. Vladimir Putin on the sidelines of the Eighth Annual Brics Summit in Goa.
According to state commissioner of information and public relations Krishna Kishore, APEDB signed an agreement with JSC United Ship building Corporation, the biggest shipbuilding corporation in Russia, to boost ship building in Andhra Pradesh. Seventy per cent of the naval ships in India, including submarines, have been supplied by JSC United, its subsidiaries, and partners.
It has an order book of over $20 billion, with substantial orders from the Indian defence. The state aims to emerge as one of the biggest shipbuilding hubs in Asia in the years to come. This facility by JSC United will not only cater to the Indian market, but also tap exports.
The other MoU was signed by the APEDB, JSC Alexeev's Central Hydrofoil Design Bureau, JSC Radar MMS and JSC Morinsis – AGAT and Elcom Systems Private Limited to facilitate investments in Andhra Pradesh. JSC AlexeeV's Design Bureau is a leading designer and manufacturer of high-speed vessels in Russia having vast experience in the field of research, design, construction, testing and operation of high-speed vessels.
JSC Radar MMS is one of the World's leaders in the field of developing special and civil purpose radio electronic systems and suites, precision instruments, special software. JSC Morimsis-AGAT is an umbrella organisation in the Russian shipbuilding industry specials zing in the domains of informational systems and technologies, system engineering in the sphere of marine data computing equipment and electromagnetic compatibility of radio-electronic facilities. Elcom is an electronics design, development, manufacturing and services company which is part of SUN Group. Elcom has three state-of the-art electronics manufacturing factories in Mohali, Punjab and an R&D centre in Noida, NCR. The company makes its own patented products as Well as undertakes indigenisation of foreign products under "Make in India" philosophy and sells its communications, avionics, and radar products to the military and civil sectors, in India and abroad.