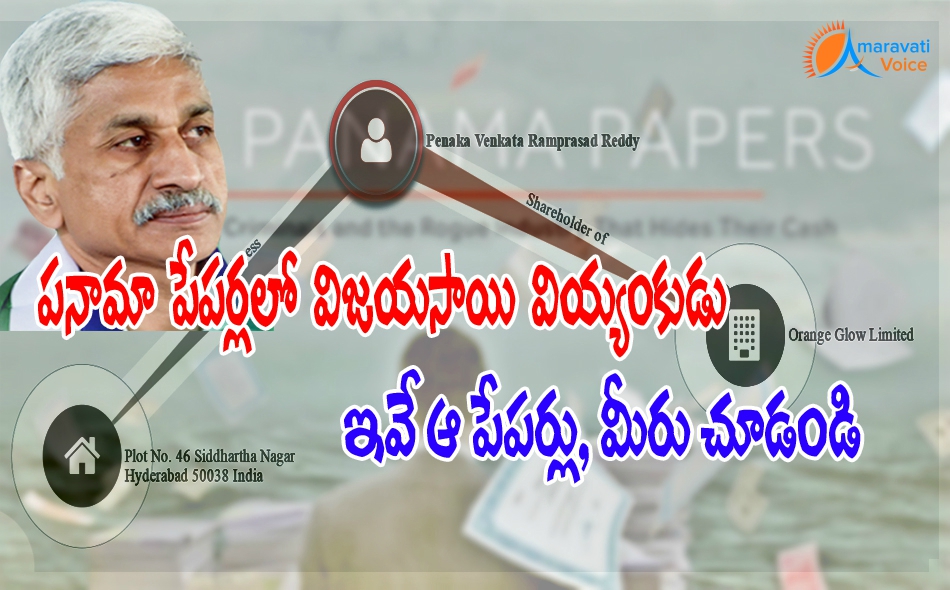 The fresh list of Panama Papers leak have listed some names from our state.
YSRCP Leader and the personal auditor of Vijaya Sai Reddy In-Law, Mr P. Venkata Rama Prasada Reddy was named in Panama Papers.
Mr P. Venkata Rama Prasada Reddy of Aurobindo Pharma was linked with Orange Glow Limited of British Virgin Islands.
Penaka Venkata Ramprasad Reddy has started a company in British Virgin Islands on 27-Sept-2005. The name of the company is Orange Glow Limited. The registered address of the company is of Hyderabad address "Plot No. 46 Siddhartha Nagar Hyderabad 50038 India"
Mr P. Venkata Rama Prasada Reddy is also a director of Aurobindo Pharma. It is already know that Aurobindo Pharma is also in Jagan's case, and ED has already attached some assets of Aurobindo Pharma.
Below is the leak from "Panama Papers"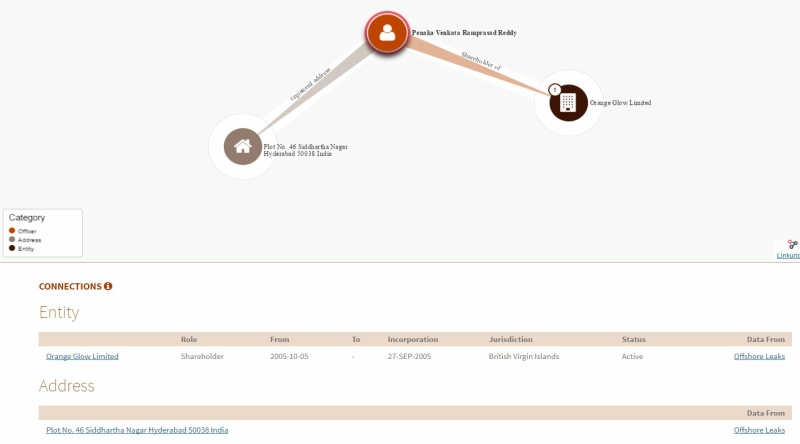 {youtube}r9ZxTEpHphg|500|250|1{/youtube}