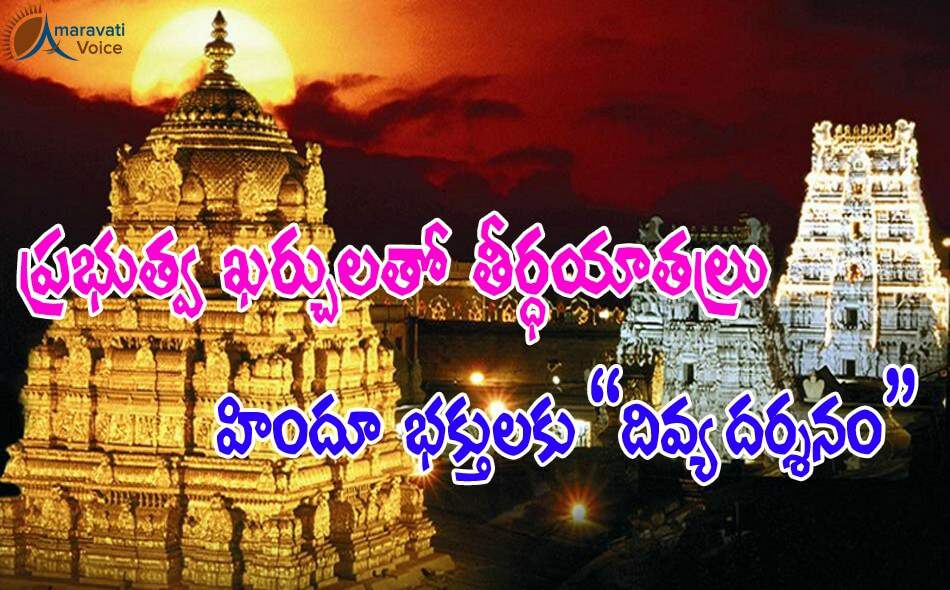 Andhra Pradesh endowments department is soon introducing a scheme, "Divya Darshini". As government is giving subsidy to poor Muslims for Haj Yatra, Andhra Pradesh government is also thinking to do the same for Hindu Devotees.
Government is starting the scheme "Divya Darshini" for poor Hindus, where government only will bear all the expenses and take the devotees to all the famous Temples in the state. Tirupati, Simhachalam, Annavaram, Indrakeeladri, Dwaraka Tirumala, Srikalhasti, Srisailam etc..would be the part of this temple circuit.
Government is planning to take one famous temple from each district and add in this tour. This scheme will be given priority to BPL families of SC, ST, BC and other castes. Government is planning to start this very soon, once after Chief Minister approves.