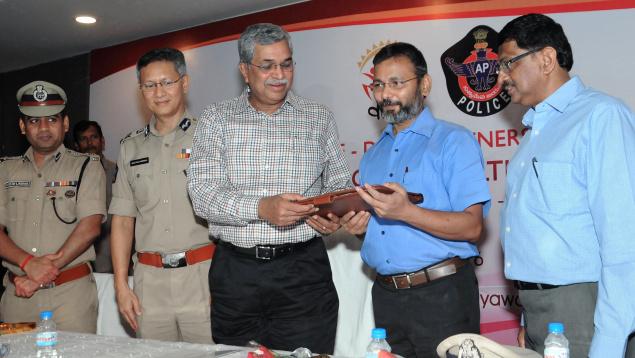 Andhra Pradesh police on Thursday entered into an understanding with Disease Eradication through Education and Prevention (DEEP), an NGO run by doctors to provide innovative health care solution for police personnel.
Speaking on the occasion, DGPMr.J.V. Ramudu said that prevention is most important and police job, which is full of tensions, doesn't allow policemen to have enough rest and food in time. He said that government's Aarogya Badrata is only useful to cure ailments of government employees.
"DEEP is going to fill the gap and educate policemen to prevent occurrence of diseases and other ailments". Said DGP Ramudu. He stated that majority of the police personnel suffer blood pressure followed by diabetes, acidity and cardiac issues and most of the fund meant for health care is spent for cancer treatment.
Explaining the programme Commissioner of Police, Vijayawada Mr D Gautam Sawang said that as a pilot project DEEP would conduct master health checkup to all the 2509 police personnel in the Vijayawada police commissionerate and later digitize the health reports so that they could be accessed through a website of smart phone application (Meditrix) developed by DEEP
The project would be implemented in other police districts of the state post completion in Vijayawada.