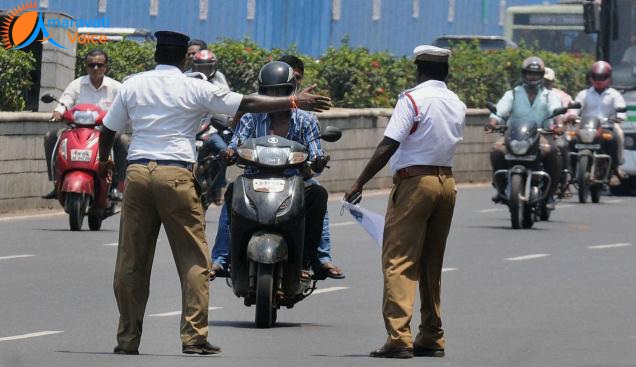 The stats of 2015 are saying that, Vijayawada citizens are following traffic rules. Thought the total number of traffic violations are less compared to last year, the signal jumping's raise by 21 percent.
Below are some important stats:
10,092 are booked for over-speed in 2015, compared to 42,985 in 2014
35,475 are booked for disobeying traffic signals in 2015, compared to 27,885 in 2014
48,915 are booked for not having driving license in 2015, compared to 76,820 in 2014
6,580 are booked for triple riding in 2015, compared to 8,827 in 2014
3,678 are booked for drunk and drive in 2015, compared to 6,117 in 2014
10,523 are booked for un-insured vehicles
5,692 for not having helmets
2,221 for cell phone driving
343 motorists were killed in Vijayawada city and 1,563 persons were injured
A total of 2,39,764 motorists were booked for various violations in Vijayawada Police Commissionerate limits, which is 86,542 less compared to last year.
A total of 5.1 crore was collected as fines from all violators. Of this the major contribution of Rs.1,14,34,000 is from 48,915 people who do not have license.