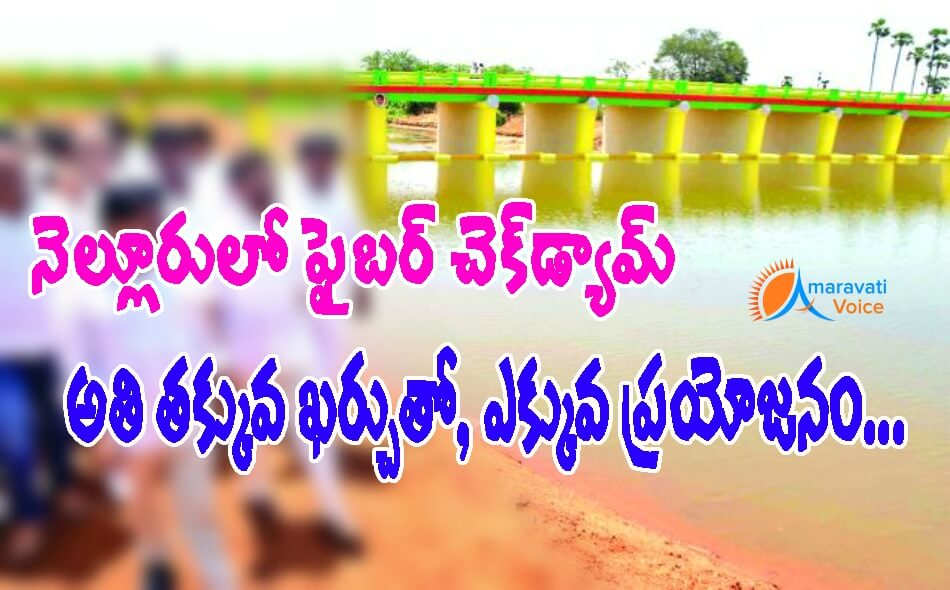 A newly constructed innovative fibre check dam in Jaladanki village in Udayagiri upland area in Nellore district is the talk of the town now in Andhra Pradesh. This check dam is storing water of nearly 1.9 lakh liters. But more than that, this model check dam is grabbing more attention.
This check dam has been appreciated by Chief Minister and irrigation department is planning to construct the same model check dams across the state. This is the first of its kind in India and it is very efficient and cost effective
Here are the features of the Model Fibre Glass Check Dam
This check dam is of 6 feet made of Multi Layered Fibre Glass
This is build using German Technology
The fibreglass plates are rust-proof
The fibreglass plates can be manually lifted by two persons
The fibreglass plates are spill and leakage-proof
The check dam is very cost effective. This Check dam is built with Rs.45 lakhs
Once Built it can be used for 40 years with easy maintenance.
The fibre glass plates can be easily lifted and taken away when there are high floods.
{youtube}qq76BJV94ZQ|500|250|1{/youtube}