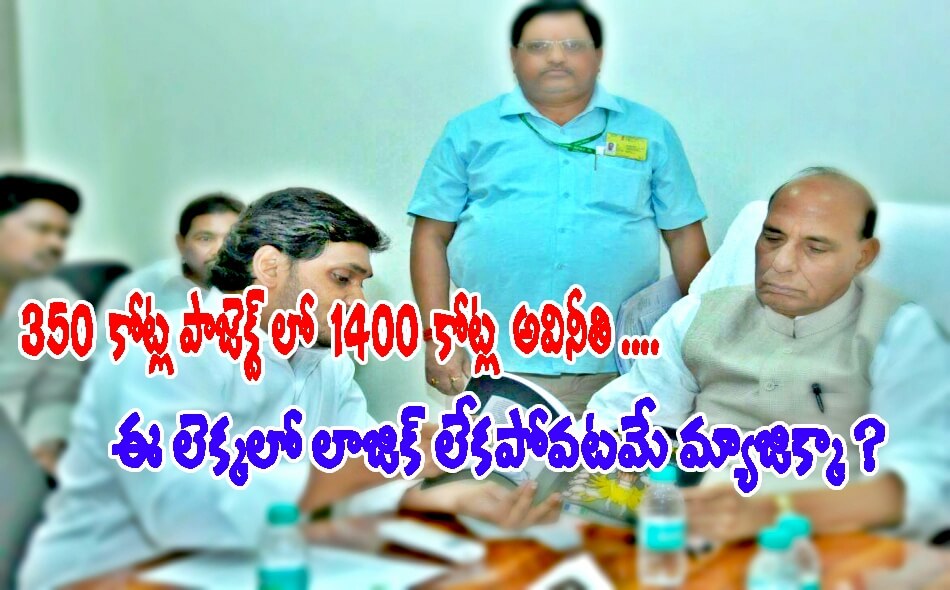 YS Jaganmohan Reddy, leader of opposition of Andhra Pradesh, has released book on Chief Minister Chandrababu Naidu, naming "Chandrababu Naidu : Emperor of Corruption"
Many including Delhi leaders are confused over the figures which are kept in the book. Some of the senior leaders even asked Jagan, "are you saying one lakh corruption is done by Babu, because you have the same allegations ?"
Keeping these aside, YSR Congress Party did not done its homework properly. It has allied in the book that Rs.1400 crore corruption has been done in the Fiber Grid Project, which was started by AP Government, aiming to give internet, TV, mobile at a lower cost. The cost of the fiber grid project was 350 crore, but Jagan says Rs 1400 crore worth corruption took place in the project. Many TDP leaders, including Nara Lokesh is asking the same. They are asking Jagan should owe an explanation to the people on this.
TDP national general secretary Nara Lokesh said "I am ready for a debate on the two books – "Raja of Corruption" released by TDP on YS Rajasekhar Reddy's corruption in 2006 and the "Emperor of Corruption" released by YSRCP now," .
{youtube}vSzMDV9UJZo|500|250|1{/youtube}