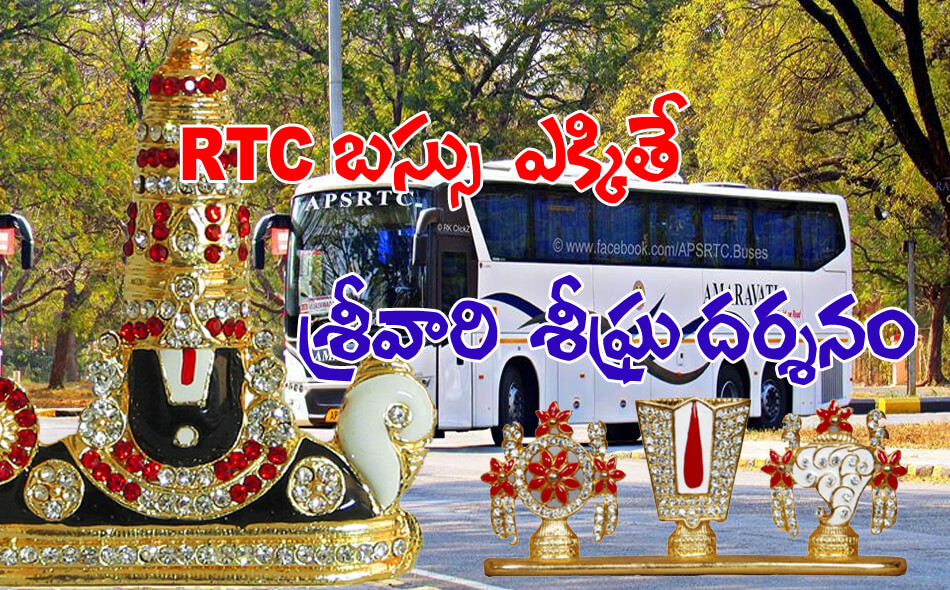 The AP State Road Transport Corporation (APSRTC), has come up with an attractive scheme to its passengers, who are going for Tirupati Darshanam.
To have hassle-free and immediate darshan to visitors who travel by RTC buses to Tirumala, RTC has brought 'Seeghra Darshan' scheme.
Under this, people going to Tirumala will have the facility of buying a 'Seeghra darshan' ticket worth Rs. 300 along with RTC ticket.
The 'darshan' tickets will be made available in all APSRTC reservation counters, authorised agents' counters and online. The TTD will facilitate 'darshan' of the Lord to them in two batches, 11 a.m. and 4 p.m., everyday.
People who buy the 'darshan' tickets must approach the RTC staff posted at the Balaji bus station at Tirumala two hours before their scheduled time.
The staff will take them in a special bus to the temple and ensure a hassle-free immediate 'darshan.'