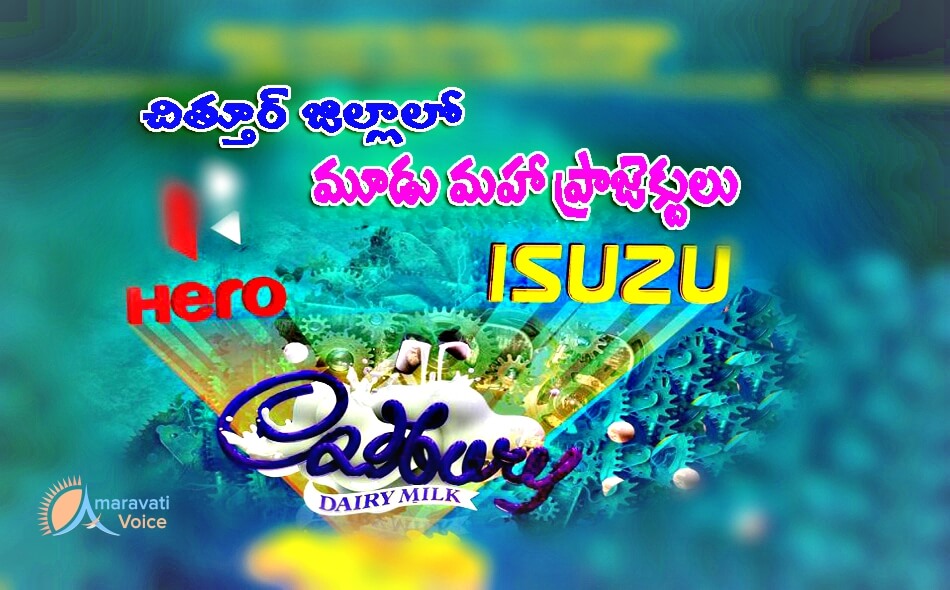 Cadbury, Isuzu and Hero Motors, the three international companies are coming into operation in Chittor, Sri City. These three projects would provide employment to 6000 people.
Today Cadbury plant is opened by Chief Minister Chandrababu Naidu. Cadbury India has come with a investment of Rs.1250 crores and is a 134 acre facility at Sri City Sez. With an estimated production of 2.5 million tons of chocolates every year, the company is said to employ 1600 people among who, 330 have already been appointed. The other interesting thing about this company is, it is going to take 50% of women in its company.
The Isuzu Motors plant is also ready to open on April 27th by Chief Minister. Isuzu has come with an investment of Rs.1500 crorers and already 700 crores are invested in the plant and it is spread over 107 acres at Sri City Sez. The plant is fully equipped with latest technology, machinery and robots that will be used for the manufacturing of four-wheeler vehicles and will provide employment opportunities to over 400 people.
The long awaited Hero Motor Corp. is going to lay its foundation very soon. Hero has come up with an investment of Rs.1600 crores, where it will produced its two wheelers in this plant. The company is said to employ 3500 people directly and 6500 people indirectly.
{youtube}kcmDMp2N_Ak|500|250|1{/youtube}