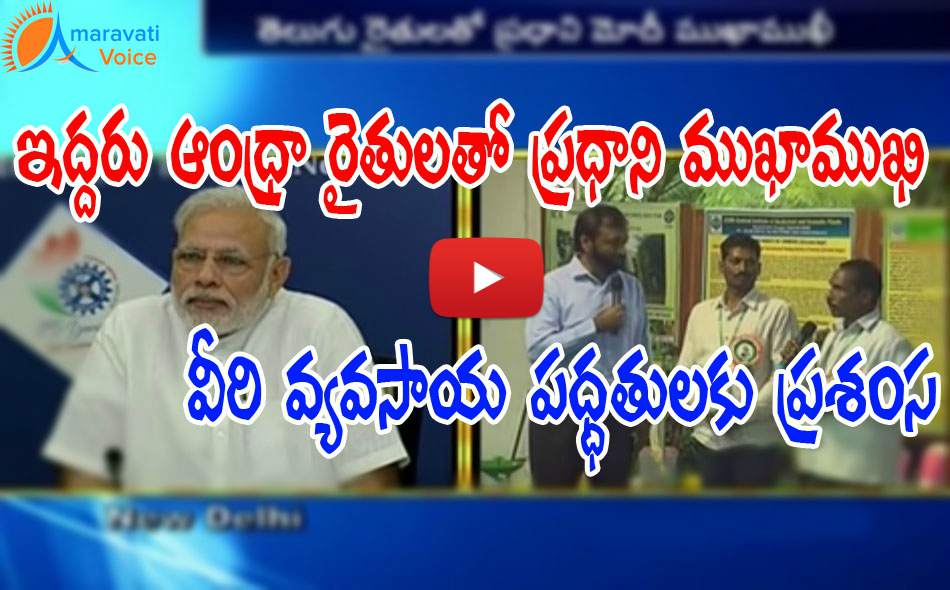 Two farmers from Andhra Pradesh from Paderu and Kurnool interacted With Prime Minister Narendra Modi on Monday On live television as part of the 75 year platinum jubilee celebrations of the Council for Scientific and Industrial Research.
Bonju Babu from Paderu and Gajendra Reddy from Kurnool has participated. As Bonju Babu, a tribal farmer, informed the PM that he cultivates turmeric in his farm and that he was told about Pitambar, the new variety of turmeric developed by Central Institute of Medicinal and Aromatic Plants (CIMAP). PM asked him if he faced any resistance from his community or whether anyone mocked him for adopting the new turmeric variety for cultivation. Babu clarified that even though the tribals never used any new variety of seeds till now, they would welcome Pitambar, the Seeds of which were yet to be given to them.
Another farmer, Gajendra Reddy from Kurnool, spoke of how he had been cultivating millets and other crops in his drought-prone village but later started cultivating Ashwagandha, a medicinal plant, as suggested by CIMAP scientists. For this, Reddy was even introduced to Sellers at a market in Madhya Pradesh. Pitambar variety of turmeric was launched by PM on Monday as part of the celebrations
Both the farmers from AP expressed happiness over getting an opportunity to interact with the PM.
{youtube}MEsfMsO8EIU|500|250|1{/youtube}